H.E.A.T. Abroad is our international volunteer program which allows our members to share positive activism around the globe. The program offers H.E.A.T. members the opportunity to experience new cultures as they impact they world through volunteer work and leadership.
H.E.A.T. aims to leave a lasting positive impact in the places our members visit.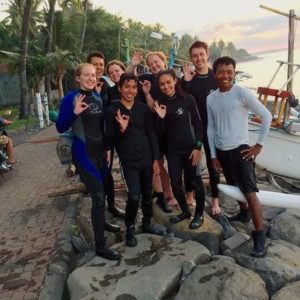 This year, H.E.A.T. Abroad will take a trip to Thailand to further our mission of positive activism!
Thailand: Dates TBA
The primary purpose of this trip is to continue H.E.A.T.'s work with Elephant Nature Park in Chiang Mai.
Applications will open in September.
Reach out to H.E.A.T Headquarters at headquarters@heatestablishment.com to donate to our scholarship fund or for more information about our work in Costa Rica, Nicaragua, Bali and Thailand! You can also stay up to date by checking out the H.E.A.T. Abroad Facebook page.