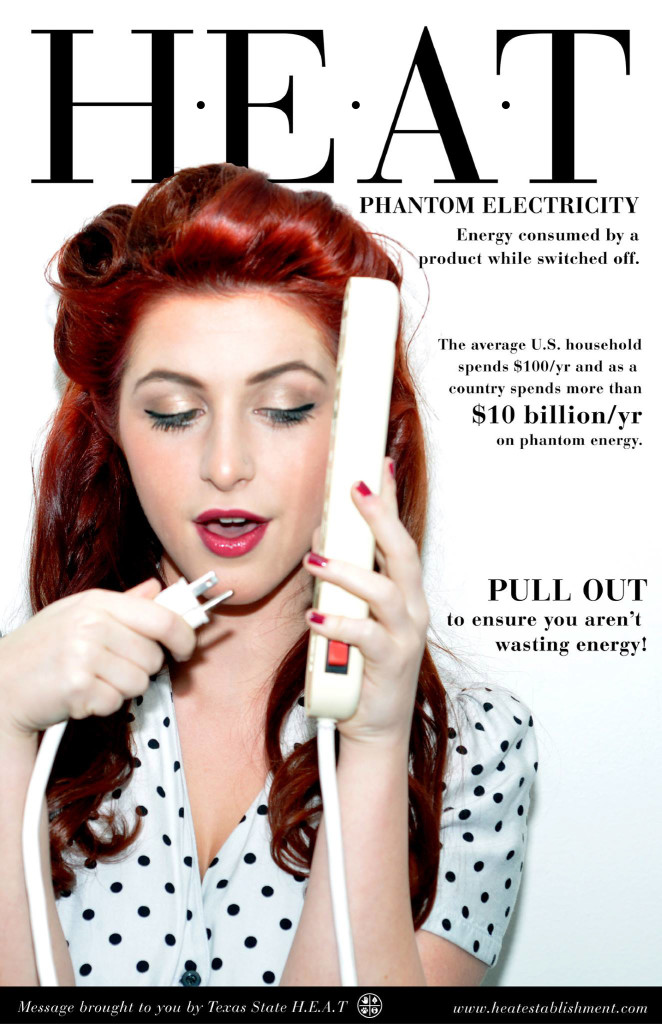 "Always Pull Out":
School: Texas State University & Southwestern University

We've all heard it before. "Turn lights off when you leave." "Unplug it if you're not using it."

As naggy as it may sound, a lot of electricity (and subsequently, money) is wasted in the US by american youth simply not making it a priority to unplug or "pull out" their appliances. 

So, how do we convey an old message in a new way? Environmental Committees from both Texas State and Southwestern University promoted this important campaign through a… creative slogan. 

"Always Pull Out" at Texas State took a stylish, artistic theme when members volunteered to dress up and make pin-up style posters of model members "pulling out" to save electricity. On the posters, facts about the environmental and monitory impacts were listed so the image could make an impact as it was spread across campus and social media. 

Our Southwestern chapter made it more of a community campaign, setting up a booth and inviting pedestrians walking by to pose for the camera while "pulling out." The reactions were priceless and needless to say, this message spread very effectively on both campuses. Things got very H.E.A.T.ed in the process. 
Gallery