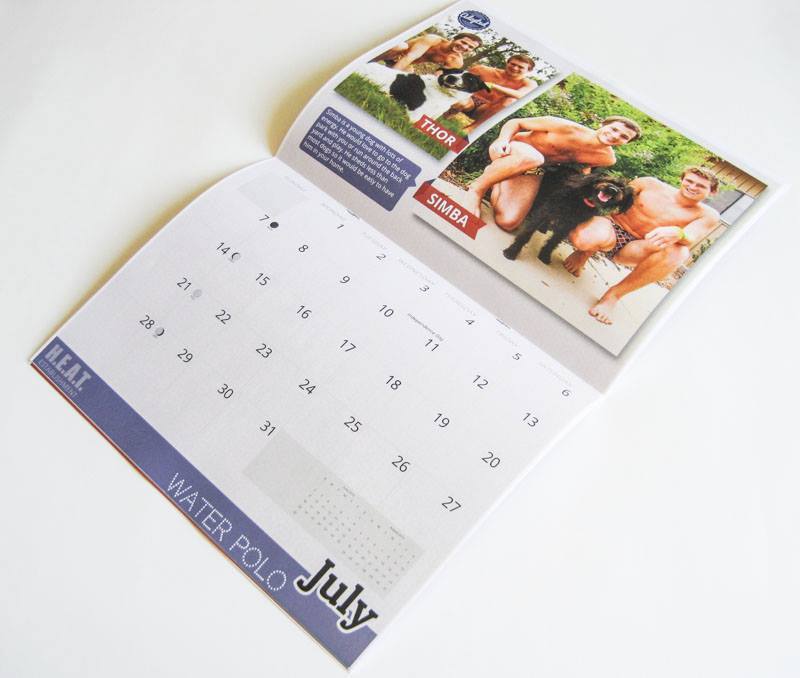 Playtoy & Spots Illustrated Calendars
School: Texas State University
Leaders: Danny Domenech, Kirsten Peek, Morgan Concialdi(not sure who else you want to include)
How tempting is it to show sad puppies behind bars? Maybe that will get some attention?
Guilt is a strong emotional appeal, but in 2014, H.E.A.T.sters tried a different, arguably stronger approach: humor.
PlayToy is the title of our 2014 animal shelter calendar. Our animal committee members spent months organizing photo-shoots with various student leaders from different organizations posing with adoptable animals from PAWS no-kill animal shelter in Kyle, Texas.
One thing many students do when they leave their dorm and enter an apartment is get their first college-dog. Many students have specific desires for their dog (size, temperament, etc) so they end up going to breeders. When you work as closely with animal shelters as we do, you know how many wonderful dogs of various breeds end up in shelters needing homes. PlayToy is our way of promoting student organizations, and allowing them to promote the adoptable shelter animals to a wide audience of students across campus. All proceeds from selling these calendars went directly to the PAWS animal shelter.
Scroll through, Enjoy!!!!
Gallery