#PositiveActivism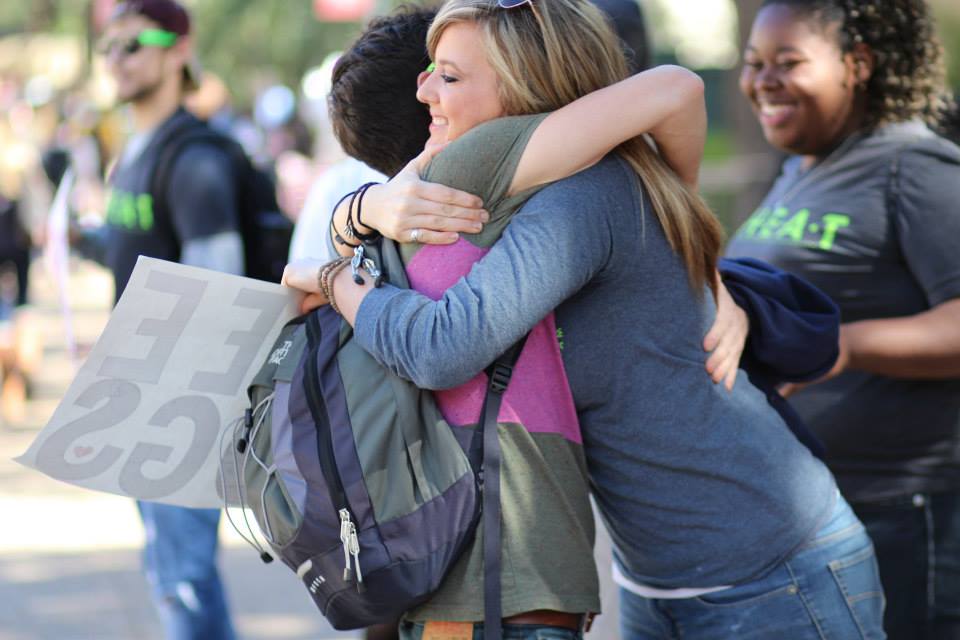 "A H.E.A.T.ed mission, a global goal."
The Human-Environmental-Animal-Team (H.E.A.T.) has made it our mission to embody a principle. This principle, when utilized, creates a culture of creativity and compassion, as we campaign for the purpose of philanthropy. Positive activism is both a campaign strategy and a lifestyle.
"Inspire people to become part of the solution rather than distance themselves from the problem."
Inspiration is helpful in any pursuit, but especially when you are an activist. We are constantly competing for the attention of our generation. Positive activism is our strategy. We use art, sports, music, humor, and creativity to attract an overlooked, yet powerful demographic. We are bombarded with depressing statistics and sad photographs in an effort to guilt us into action, but students have built up a resistance— a numbness to conventional activism.
When we incorporate criteria that draws people in rather than pushing them away, their mentality changes. Instead of a small donation to appease guilt, people make a real connection, which is the first step in gaining support for a cause.
"Appeal, not appall."
We are not calling activists, we are calling people. Regardless of how involved you are in current events, you have potential to make a difference. Positive activism disintegrates the, "I'm not an activist, so they aren't talking to me," wall. Positive activism bridges the gap between radicals and regulars.
Calling out the bad guys is important, but our job is not to protest or boycott those who cause harm. Turn on the news— there is plenty of demonizing, but not nearly enough promoting of those who are making choices to make the world better.
Countries, companies, individuals, and everyone in between are making steps forward, but that may not make headlines.
We are beginning a network. It is up to us to promote the change-makers, the stewards, and the responsible consumers. We are presenting the ethical alternative and shining a spotlight on the lovers of life.
Our organization truly believes the way to a brighter future is through inspiration. H.E.A.T. never demonizes, H.E.A.T. rises.
–Ian Smith, H.E.A.T. President