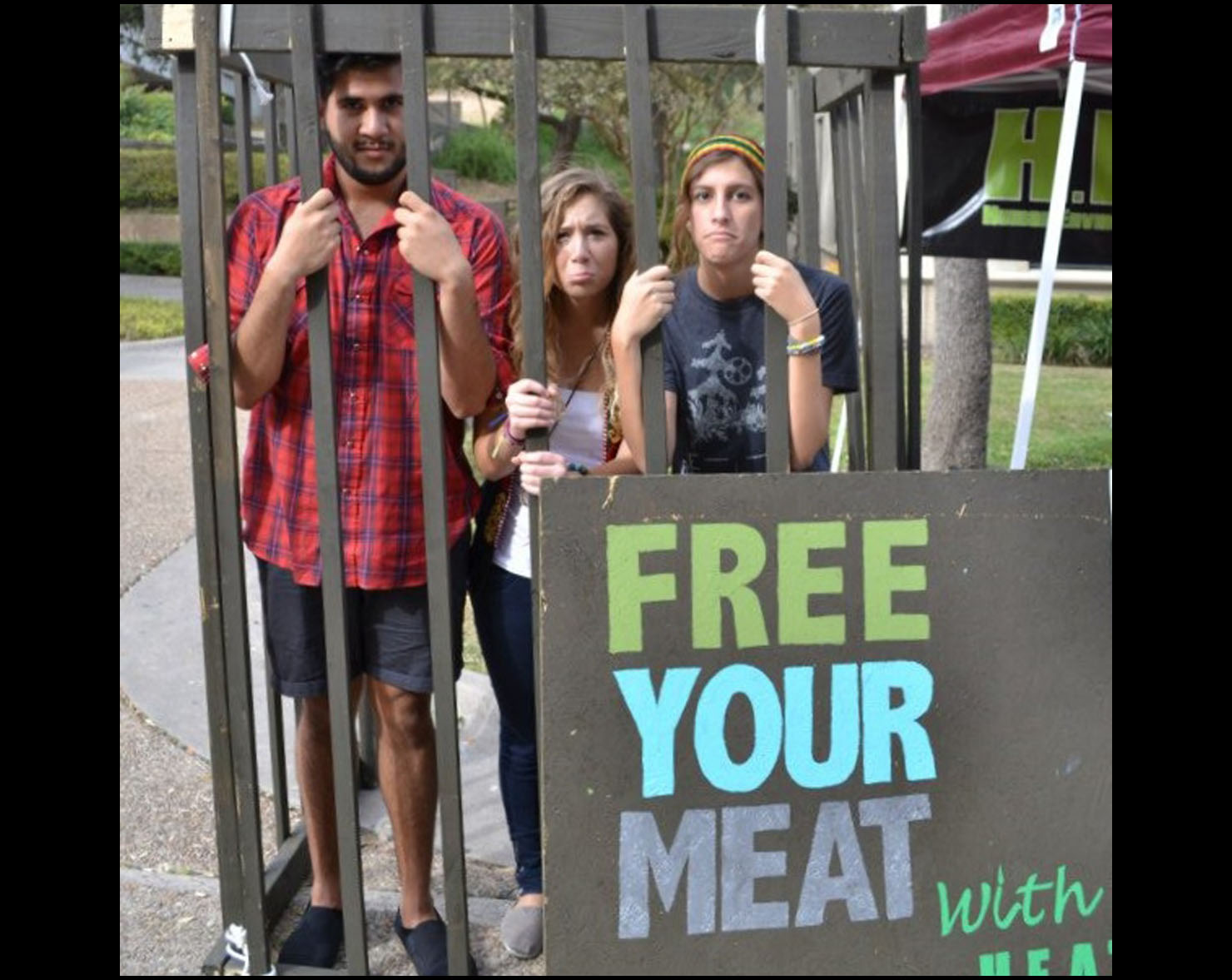 ---
Free Your Meat-Humane Beef on Campus
H.E.A.T. aims to bridge the gap between radicals and average consumers. Our mission targets those who may not already be doing good, but we believe that through positive activism we can attract a larger audience and persuade more people to do better things.
Why We did It
Our Texas State Animal Committee had quite the challenge in Fall of 2012. Texas State University agreed to entertain the idea of bringing humane, free-range meat onto campus IF the student body supported the change and was willing to pay the difference. This may, to some animal lovers, seem like a cop-out. Lobbying the school to bring MORE meat onto the campus, but from a different source?
Well, yes. We are not a radical organization, we are a rational organization. When faced with a group pushing veganism, many people will not respond well. H.E.A.T. acknowledges that people will eat animals, but we aim to bridge the gap, and eliminate as much suffering as possible.
How We Did It
We created the "Free Your Meat with H.E.A.T." campaign, and the students LOVED it. No one wants their meat slaughtered extra-cruely, so a humane option was extremely appealing.
H.E.A.T. built a six-foot tall cage in the quad, and asked students who supported humane meat options to pose in the cage with their friends for a "pic-tition," and hundreds of students took photos in the cage. See the images here.  Many students came to our tent simply to get educated. Rather than demonize factory farms, our members promoted free-range, local, and certified humane farms (that's the positive activism approach). The university received our pic-tition data and brought certified humane beef to campus dinning halls starting January, 2013. SUCCESS!!!!!