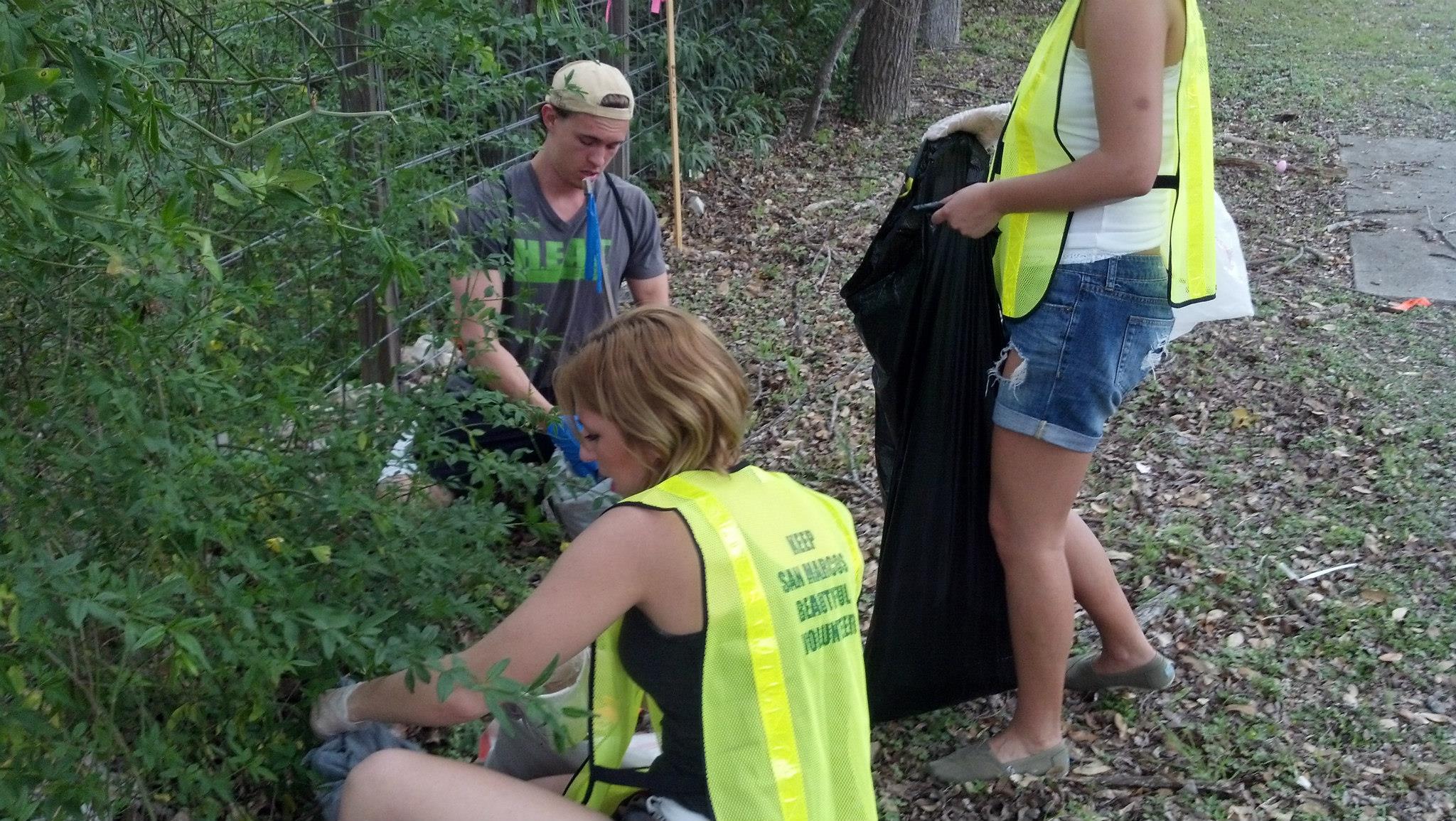 ---
How many times have you been driving down a highway and you see the signs for "Adopt-a-Highway"? Or better, a sign showing who is responsible for that stretch of highway. H.E.A.T. is not one to sit out on an opportunity to better the community, even if it includes putting on fluorescent vests and gearing up to pick up trash.
H.E.A.T. is a bit different from the rest of the street cleanups you see. Instead of adopting a stretch of highway, the Environmental committee felt we should clean up street that is constantly being used. The busier the road, the more trash being thrown out. So should got us N. LBJ. N. LBJ is located between Sessom and Craddock, 1.2 mile stretch located between different houses, apartments, and businesses.
Most cleanups were split into two groups. One group started at the end of N. LBJ and worked south, while the other half started from the bottom and made their way north. Two sets up trash bags were handed to each group. A white trash bag, meant for anything recyclable we found on our journey, and a black trash bag, meant for other items we found.
H.E.A.T. is one to let the opportunity for fun slip through their fingertips. One some occasions, the cleanup was made into a competition. On our April cleanup, near Easter time, our lovely Execs hid Easter eggs throughout N. LBJ for us to find (Yes, we found all of them. We did not litter.) Inside all of these eggs were different prizes, but we were all in search of one special egg with a special prize. The winner of our competition was Dallas Klein. She received a chocolate bunny and quite a few jealous looks.
This opportunity was given to us through the San Marcos Parks and Recreation department. Our requirements were to keep the street clean for a year before we could have our own sign. We have officially met our goal, and a H.E.A.T. St. sign is on its way.
But just because we've met our requirements, doesn't mean we won't continue with our efforts. H.E.A.T. St. is a continuous project for future H.E.A.T.sters to participate in.